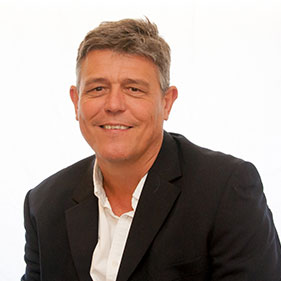 Alex Holtum
Director
Email This email address is being protected from spambots. You need JavaScript enabled to view it.
I spent the first 15 years of my career practicing as a solicitor, working for Freshfields, Reed Smith and DLA Piper where I was a Dispute Resolution partner for 5 years.
I founded ILFS (International Law Firm Solutions) in 2005. Since then I have worked with firms in over 100 jurisdictions, helping them fast track their international growth strategy.
When I set up ILFS we primarily helped law firms maximise their rankings in Legal Directories. Whilst this is still a core element of our business we have grown alongside our clients and expanded our services to provide a full range of international business building activities. My role at ILFS is to act as primary contact for many of our clients, especially those that need help on a strategic level establishing and building their international profile.
Prior to founding ILFS I obtained an MBA from one of Europe's leading business schools and was a director/internal consultant at Ernst & Young, managing their support centre for their international network of law firms which consisted of 3,000 lawyers and 50 law firms in as many countries.
I am a graduate of the University of Sheffield, holds a post-graduate diploma in Intellectual Property Law from the University of Bristol and an MBA from Manchester Business School. I am a member of the Law Society, the IBA and the IPBA.